Bishop Briggs caught up with Rob Herrera at The El Rey last night to talk about her self titled debut EP which is out now on Island Records. Briggs told Rob about her new tracks "Dark Side" and "The Fire," her collaboration with Cold War Kids and her excitement for her headline tour, playing Coachella and In N Out.
Purchase Bishop Briggs EP on iTunes.
[youtube id="_jJj1BxEbXc" width="620″ height="360″]
Bishop Briggs just kicked off her first ever headline tour with support from Shaed and Manatee Commune. See dates below.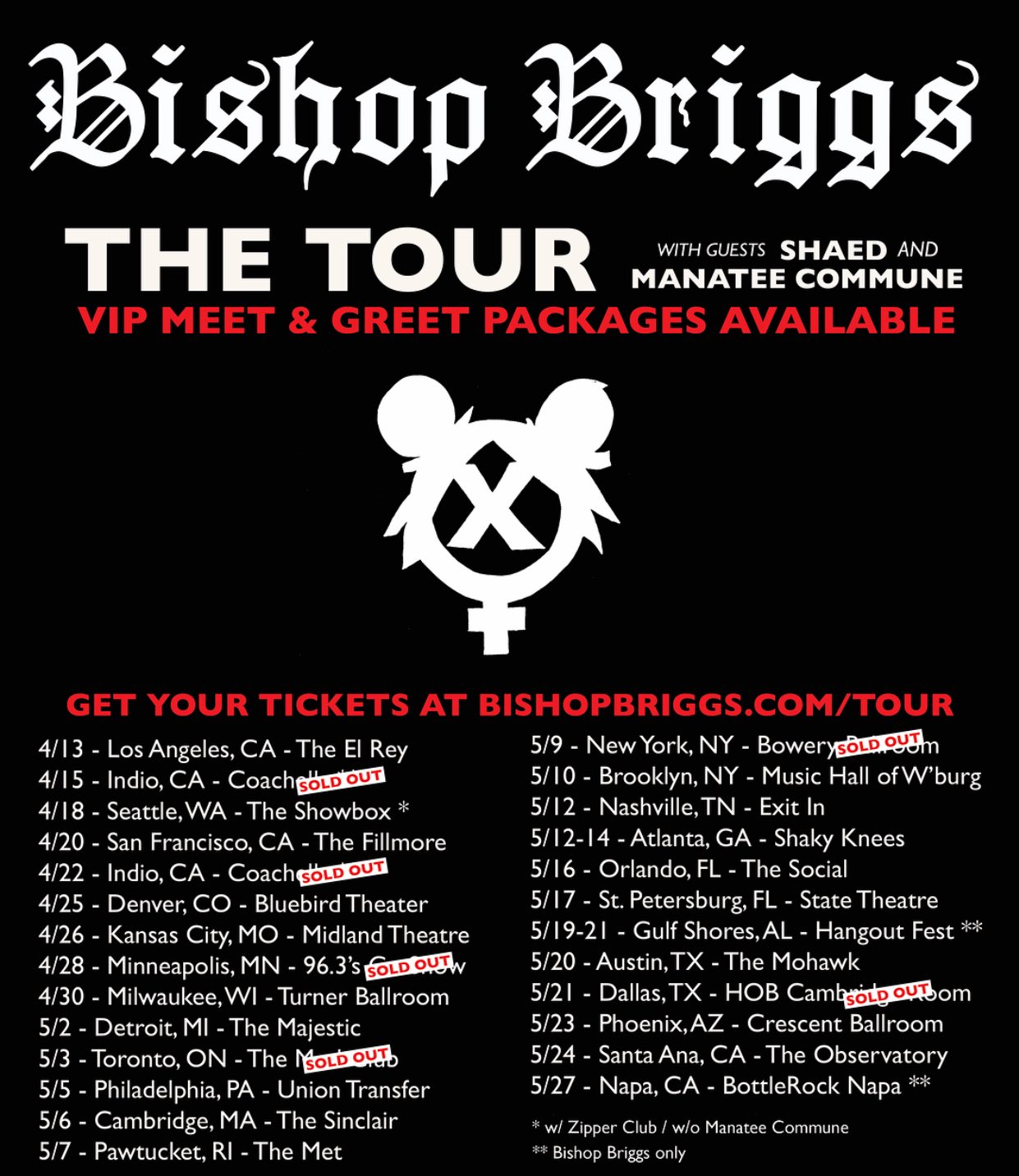 For more artist interviews & exclusives SUBSCRIBE to Front Row Live on Youtube & FOLLOW Rob Herrera.
Comments